Volunteers build the core of the Isle of Man Woodland Trust. If we had not people donating their time and energy, nothing would get done.
We are always looking for new volunteers. You don't have to be member. The easiest way is to join our tree plantings or maintenance sessions. We also welcome help with some of the background stuff like scheduling, newsletter writing, keeping our corporate sponsors happy and so on.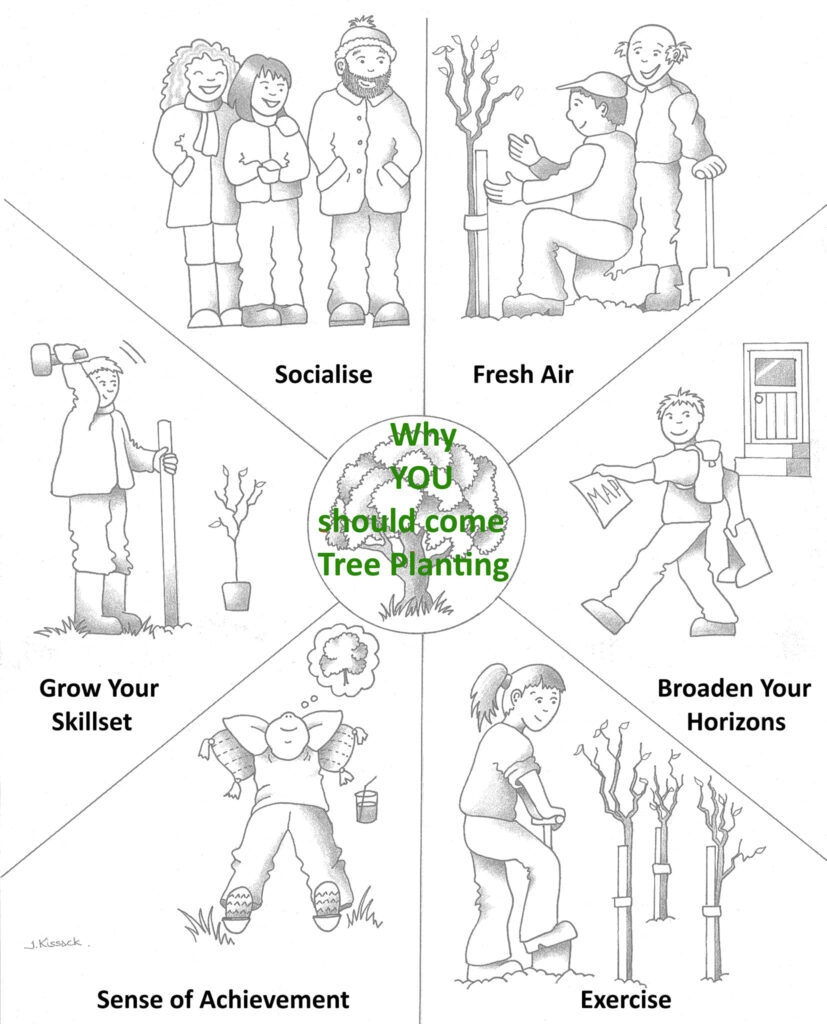 For the tree plantings and maintenance sessions no special skills are needed, all you need to bring is the right attitude.
We will show you what to do and how to do it. If you are not sure how to handle a task, there is always somebody approachable you can ask. We are a friendly bunch of people and appreciate people donating their time in a constructive way.
Tree planting season is from the start of October until the end of April. From May to September we visit sites that we help manage, remove old tree planting spirals, look after the trees and the land. We are glad about help with either.
Our tree plantings tend to be on Sunday mornings from 10.30 am for two hours. However we occasionally have tree plantings on Saturday mornings and during the week too. We post about our upcoming plantings on our facebook page, homepage https://woodlandtrust.im and write to our email contacts.
Make that first step by joining our Facebook page or email list:
Email isleofmanwoodlandtrust@gmail.com
Facebook page https://www.facebook.com/IsleOfManWoodlandTrust/