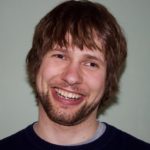 Falk Horning – Chairman
Falk moved to the Isle of Man in 2009 and is originally from Germany. He lives in Douglas and became an elected Councillor for the town in 2016. Besides his engagement for the Woodland Trust, he is also a member of Isle of Man Friends of the Earth and Zero Waste Mann. He is always open for a chat about philosophy and life while planting.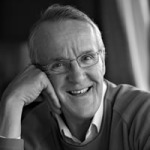 Simon Maddrell – former chairman
Simon is Emeritus Honorary Professor of Integrative Physiology at Cambridge University, but is also a director of a charity again based in Cambridge.  He is a Life Fellow of Gonville and Caius College.  Simon moved to the island in 1978 when he inherited the family home in Ballabeg, so he spends quite a lot of time commuting!  He has so far planted 2000 trees on the family farm, but has plans for many thousands more as the farmer scales down his activities.  On the island he oversees (his wife, Kate, does the real work!) eight artists' studios in converted old buildings and the operations of the Maddrell Estate.  He was a swimmer but old age confines him to being a passionate gardener, especially of trees!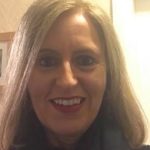 Sarah Callin– treasurer
Sarah is our treasurer but has helped us out in many different ways. Planting trees, filling in charity forms, nothing is too much for this working mother of two children. She also helps other charities with fund raising, especially the island's leading breast cancer charity. In her spare time she can be found mountain biking on the hills and in the woods.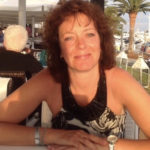 Roberta Cringle– Minutes Secretary
Roberta is a mother with two young girls. She lives in a house that her partner and herself have recently finished building. Her training at college was in business studies. She worked for an advocate as his p.a. for many years before working as a p.a. for a planning consultant. Since having the girls she has been a full-time mother, in between renovating her previous house and then putting an extension on her Mother's house!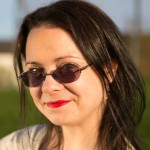 Clara Barker – Membership Secretary
Clara was born and raised in the south of the island and earned her BSc(Hons) in psychology at Bolton University.  She returned to the Island 7 years after graduating with a renewed appreciation for and a strong desire to help protect the beautiful Manx countryside.   Clara works as a Bereavement Specialist for an international bank in Douglas has served as a director of the Isle of Man Woodland Trust since 2013.  She also writes love songs.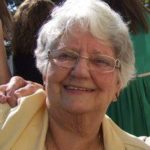 Midge Thorne-Cringle
Midge is one of our founder members. While tree planting is not an option for her anymore because of age, she still helps out in other ways. She is a gifted artist, paints pictures in oil, designs cards for special occasions like birthdays and weddings. Midge is the mother of our minutes secretary Roberta Cringle. Still active in her age, she also has a long term track record of helping other charities on the island.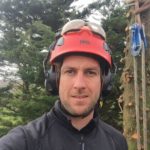 Ben Brooker
Ben joined our Trust many years ago and led a few planting parties. Our website is under his protective care. He is a professional arborist, which comes in handy when we need some advice. He is well known for his tree climbing skills. To visit his business website, click here
Phil Corlett
Phil has served as coordinator of the Isle of Man Friends of the Earth for many years and he is on the committee of Zero Waste Man.  He is a keen scuba diver with a great interest in protection of the seas and participated in the Isle of Man zoning of marine protected areas.  He is also a beekeeper.
Steve Crowe
Steve (Head of Ambulance Services) first became aware of the Woodland Trust after himself having some trees planted.  Since then, Steve has helped with many tree plantings, and states "it is a great way to get out and about for fresh air and light exercise, at the same time seeing different and often hidden parts of the Island.  Tree planting is also family a friendly activity, a great way to spend a couple of hours 'quality' time whilst enhancing the green-scape of our beautiful Isle."

Steve Prescott
Steve runs Isle of Man's only native tree nursery (Manx Native Trees) where he grows Manx trees from seed and supplies the Isle of Man Woodland Trust with saplings to plant at our Centenary Park and landowner sites.  He's the man who'll draw up planting plans and species breakdowns with you if you're thinking about planting trees on your land.